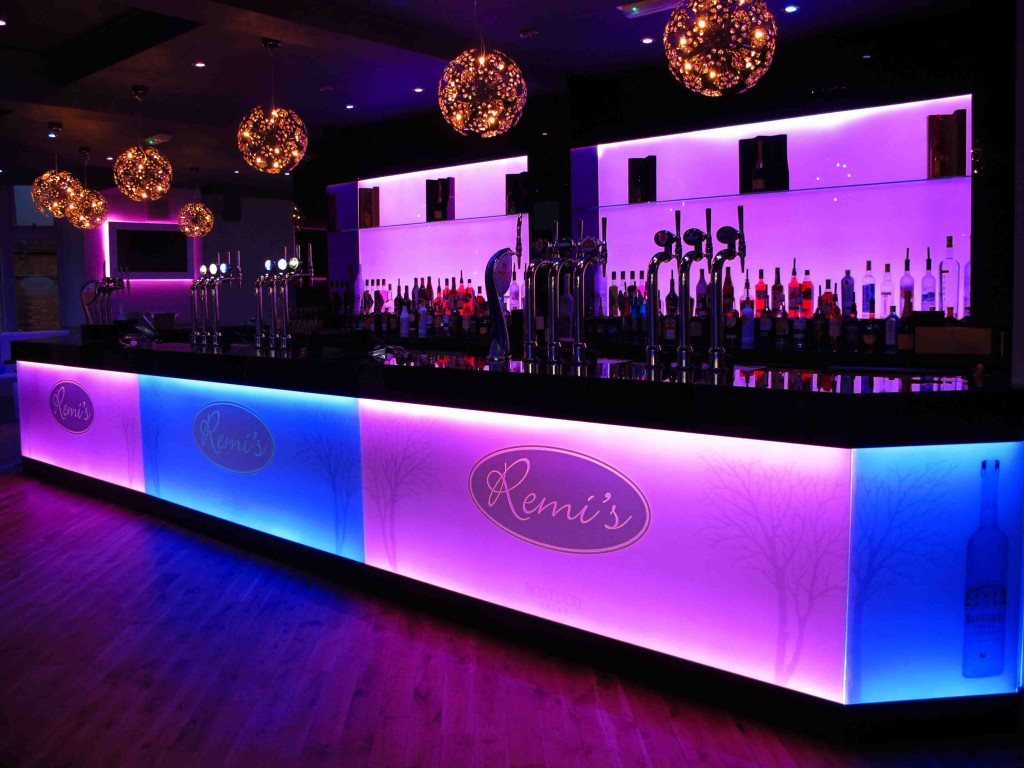 Illuminated LED Glass Splashback & Colour Changing Mood Splashbacks
Ultimate wow factor
For the ultimate wow factor to set the mood, our illuminated colour changing glass splashbacks have the practical and hygienic benefits of glass combined with offering the ultimate statement in modern style and design. Check out our gallery below
Made to measure LED glass splashbacks
Our made to measure illuminated splashbacks are only 20mm thick and when turned off reveal a pure white glass panel.
Stain free & hygienic glass
Unlike other illuminated splashbacks which are finished in less hygienic acrylic or etched glass, our splashbacks are faced in smooth glass so will not stain, this makes them the perfect led splashbacks for kitchens, bathrooms and showers, and any other application susceptible to dirt or wear and tear.
Colour changing splashback lighting controls
The flexible lighting controls, which can be by remote or a fixed wall panel, allow you to set the mood with various modes and levels. For commercial glass splash back applications the panels are often controlled by DMX and in clubs or bars they can be synchronised with the main lighting system and even programmed to light with music. A simple controller can be supplied which allows sound control in domestic applications also!
Get a free quote
Glass360 fabricate illuminated splashbacks to order so please contact us and we will be happy to discuss your requirements and if necessary arrange for a free no obligation visit.
Illuminated glass is ideal for private and commercial use :
LED splashbacks for kitchens

Illuminated glass worktops

Bathrooms splashback including full glass shower walls

Night clubs, bars & restaurant glass wall panels

Shop displays – illuminated glass display units

Hotels

Home cinema LED glass wall panels

Mood splashbacks
Have another application?    Let us know, we can manufacture colour changing worktops, tables, mirrors or picture frames, home cinema TV surrounds etc…
Our LED Splashback Portfolio Gallery
Our Illuminated LED splashback. Mood, colour changing glass splashback in action